Bloggy Blahs.
You know how it is when you miss a day blogging; the next day it's hard to think of what to blog about. Thats where I am. We had a nice weekend. John and Lisa, as well as Matthew and Megan were over Saturday night for fajitas and Scrabble. Matthew is really good at scrabble. He likes kissing Megan's arm while she is trying to think.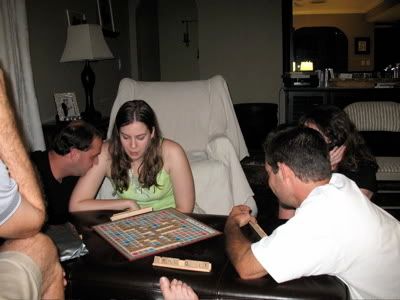 The only other thing I remember about Saturday is going to garage sales. And coffee. I remember drinking coffee.
Sunday we slept in until 9am. I almost never sleep that late, so I must have done something on Saturday that made me tired. We decided to try going to Ikea hoping that since it was a holiday weekend, everyone would be at the beach or the theme parks. The freakishly light traffic on I-4 gave me hope that nobody was in town. That or it was the end of the world.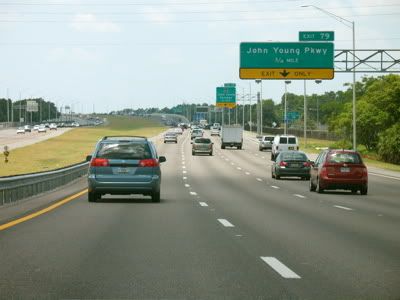 I was sorely mistaken on both accounts. The world did not end and there wasn't any traffic because all of Orlando as well as every tourist in town was already at Ikea.
Monday, which seemed like another Saturday, was the chapels family fun day. Sadly, not many families showed up though I was very excited to get to see Heather and baby Isabella.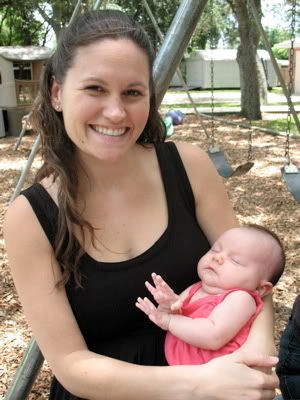 Later in the afternoon we went to Megan and Matthews for a cookout. Our day pretty much revolved around food.
Today feels like Monday even though it's Tuesday, because I've spent the day doing all my exciting Monday things like cleaning and laundry.
And thats all I have to say about that.