Rainy Day Sunday.
After having a couple of 95 degree days, I'm really enjoying this overcast rainy weather we've been having. It makes for a nice relaxing day, though seriously, all my days are pretty slow and relaxed.
This is what we're doing today. Brewier is on his lap top in another room.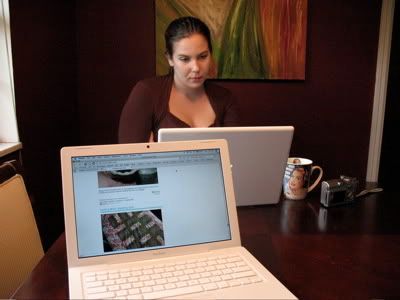 I went to church for about 10 minutes today. I've pretty much given up on ever being able to attend a service, but I at least wanted to go for the break so I could see my dear friend, Joanne. She, Tim and the kids are here from England to attend a wedding. I normally only get to see her when they are on furlough, every four years.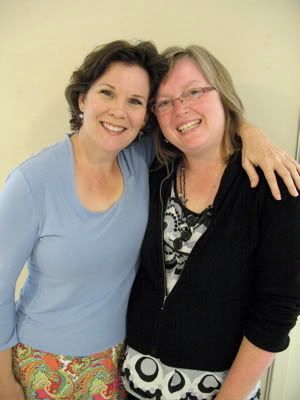 An actual miracle occurred in taking this photo! The angle Meg took it at makes me look practically flat chested. (How did you do that Meg?)