Weird FLorida Fact.
Its fall here. Technically it's spring and all kinds of things are flowering and producing pollen, but its also the time of year the leaves change color and drop. I took these pics on my morning walk yesterday.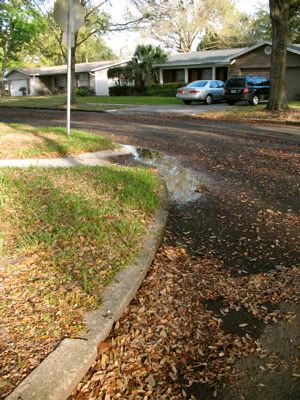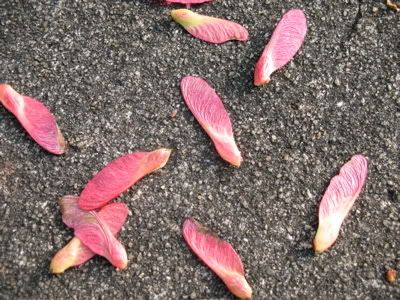 Now just because the trees are losing their leaves means that they're bare. No, its almost as if the new leaves push off the old ones. And this green clump here..... thats the sneeze inducing oak pollen.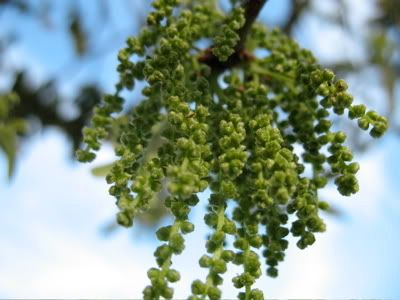 Okay, enough science for one day.
Megan and Matthew are spending the night here tonight so that they can go to a 7am church rummage sale with us tomorrow. When Megan arrived here from work she was greeted by three large boxes from Target. She was very excited opening them as they contained some much desired kitchen items; all from her brother Brett and his wife Meghan. Yes, it gets confusing.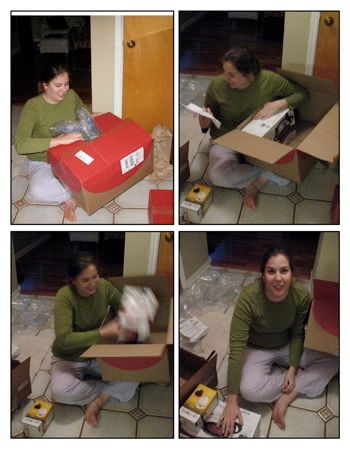 Today I worked on moving more art stuff into my studio despite the fact I still haven't any furniture. I took pictures, but really, they are too scary to post.