Melissa and the boys came over this afternoon to enjoy the beautiful weather with me. Sams hair was starting to look a bit wild so Melissa decided to give him a hair cut. Sam was not happy.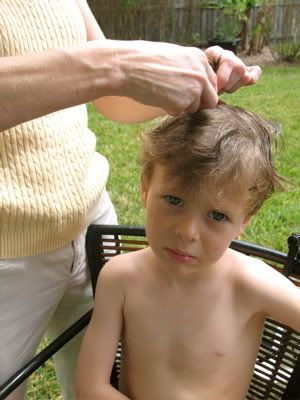 We call this the bubba lip.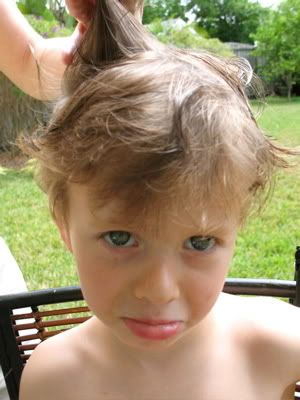 After such a trying time we needed a diversion and headed to Park Ave for pastries and a walk. Gregory was enthralled with the fountain.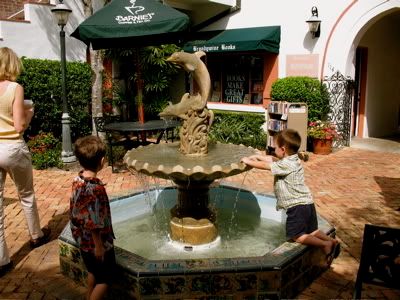 And what could this be?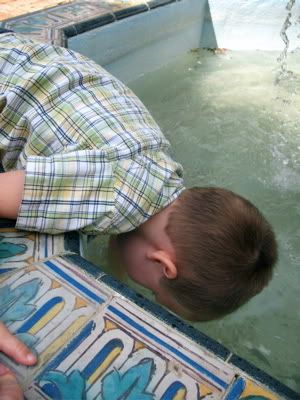 Silly people, throwing money into a fountain! (yes, I made him throw it back in.)