Easter Photos.
I'll write an actual post later today.
Brewier always has an Easter basket for me. I like how he made the bunnies kiss.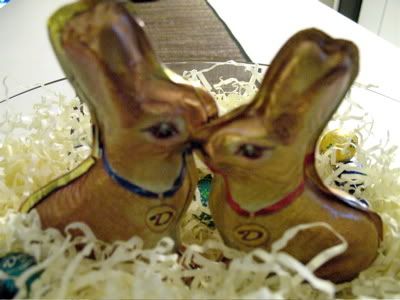 Tulips, one of my very favorite flowers.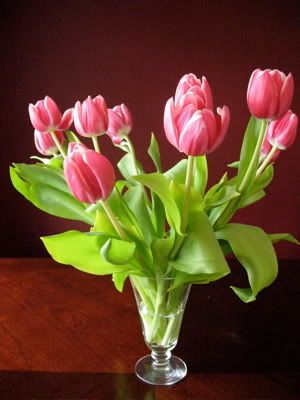 Forget waffles and omlets. Brewier made all of us, (Ray Jessica and myself,) his famous pasta for breakfast.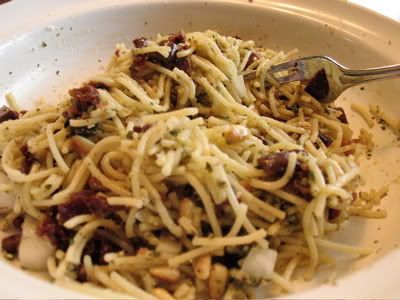 Addison loves her, "Popsey"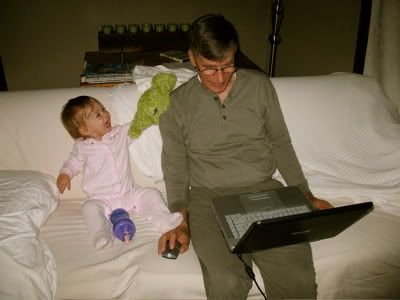 This is what I'm doing today: