Scenes From My Day.
Gator spent the morning with me, but I have no pictures because the boy never stops moving. We went to Target together and I finally got around to buying another Swiffer. Mine, one of the original models, crumbled and fell apart a few months ago. I tried being green, using a microfiber cloth on my floors, but I have 2000 sq feet of hard surface flooring, I need my Swiffer. The only room I don't clean is Megans. She's old enough to take care of it herself, but because she is in the process of moving out, I took the Swiffer in her room to do a quick dusting. Oh my goodness! I pulled the Swiiffer out from under her bed, and it had grown dreadlocks!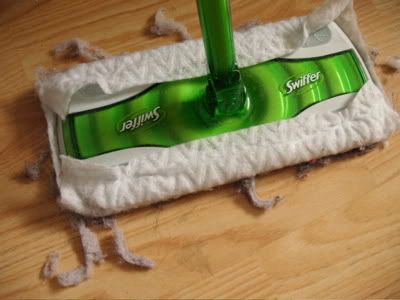 After Gator went home I stopped by the Nix's, and Eva brought out her new Polly Pocket to show me.
It seems she had handed it along with a pair of scissors to her daddy during the Super Bowl and asked him to cut Polly's hair. Being the good daddy he is he obliged and cut the dolls hair while
watching
the game. Oopps! She is now amputee Polly.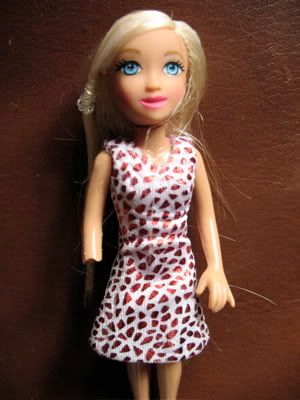 Tomorrow the Tuggles and Sherwoods are coming for dinner so I made this flourless chocolate hazlenut cake. You know a recipe has to be good when it has 1/2 a pound of butter and a pound of chocolate.