Sarah, You're Going to LOVE This!
Megan showed me
this
site today where you can put together entire outfits, and then click on each piece and be taken to the site where you can purchase said item. Here is my going shopping outfit,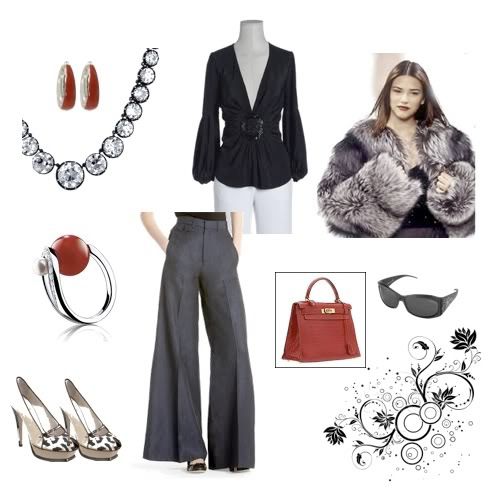 I can dream can't I?
The rest of my day has been spent making candy buttons for Megs wedding cake. I put pictures of them on my craft blog.
Yesterday Renee cut my hair, and ,"Yay Renee!" You did it! I got the same cut as last time, and it's still my favorite cut ever.