Mostly Pictures.
See this dark shape behind the pole? Its not a bear, its a man peeing. I was sitting in the car at the gas station while Brewier went in to get a Mountain Dew, and this guy walks up to the palm tree and starts to unzip his pants. He sees me looking at him and moves to behind the pole for more privacy. So I took his picture.
Friday night dinner.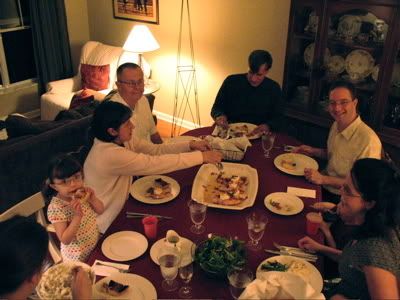 Matthew and Emmaline talking to each other on the phone.
Emmaline listening to to herself in stereo. This is so cool. Have you ever done it? I sound like Jessica.
On the way to Tampa.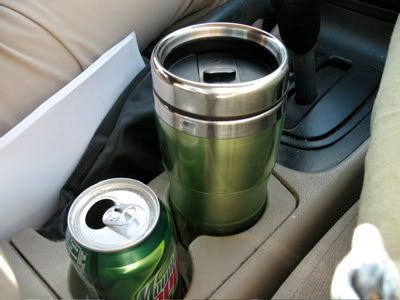 Addison and Brewier.