Megan and Matthew are back from their honeymoon and Brewier has moved everything over to their new home leaving me with my studio! My big empty studio that I have so desperately wanted and only now realize that while I have lots of art supplies, I have no storage. I need shelves and tables and at least one chair, preferably two.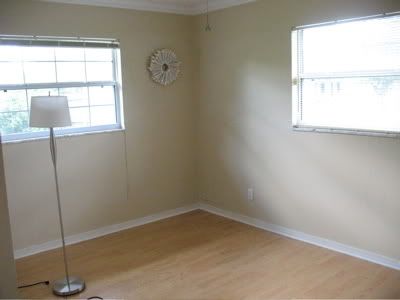 I pulled this bakers rack, complete with glass shelves, out of a neighbors trash. Though not the ideal storage piece, its a start and the price was right.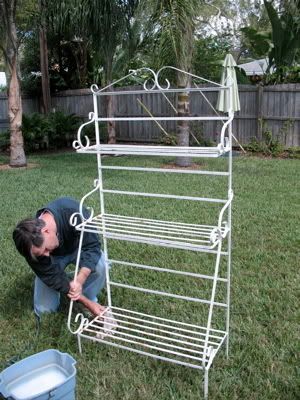 I asked Brewier if he would clean the piece up for me, which he set about doing. Later as I went out to check on his progress, he was drying off all the curly parts of the piece and he said to me, "This thing is hard to clean, it's full of crooks and nannies." Then he asked me, "What is a nanny anyway?" As I chuckled at what he said, I realized he was serious. I told him, " Its nooks and crannies, not crooks and nannies!" Then he too started laughing. so hard that he ended up rolling on the ground.
He told me the crook part had made sense to him because the curly Q's made a crook shape...but he couldn't figure out what the nanny part was supposed to be :)