Yeah, I'm Sick.
I've been on the sofa most of the day, watching tv. Do you know how s-l-o-w-l-y the day goes by watching tv? And I watched horrible reality tv, because despite having cable, thats all that was on. Have you ever seen The Real Housewives of Orange County.It was like a really bad car wreck that I had to keep looking at. What a sad reality these women have.
So here are the promised pictures from New Years.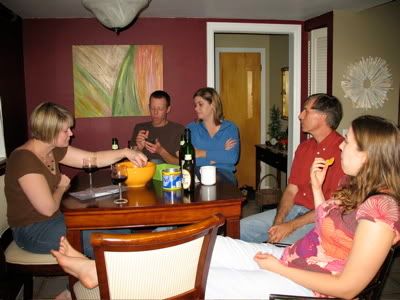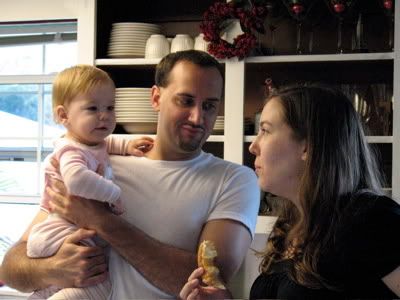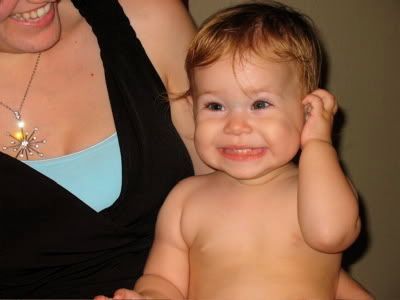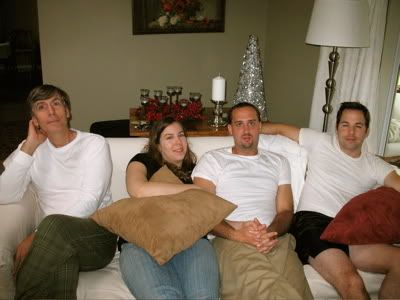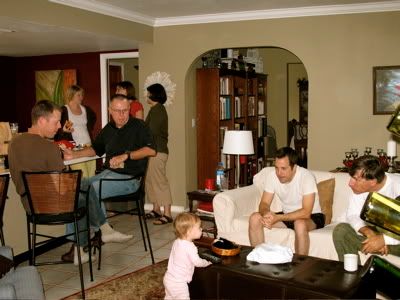 We had people sleeping everywhere! (There were twelve of us.)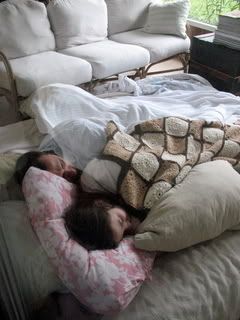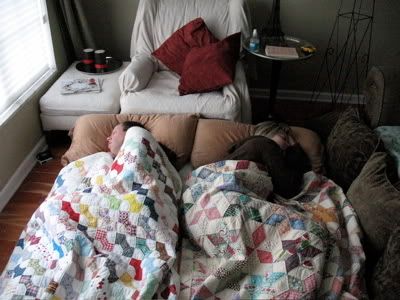 It took us all a while to wake up.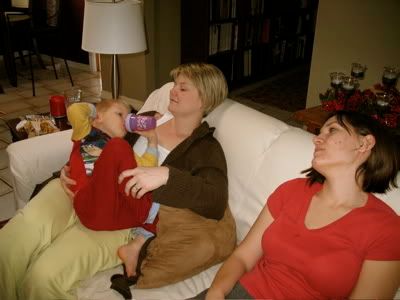 Brewier wrestling with Ryan and Ethan.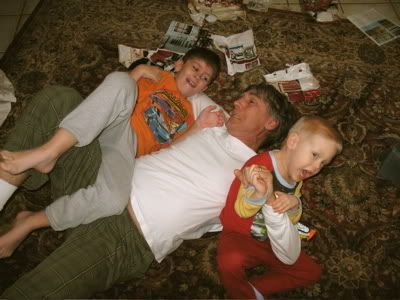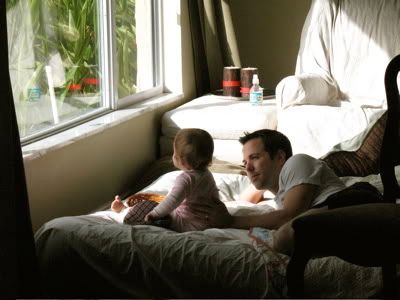 This picture cracks me up! It looks like Dar has a mohawk and is doing the FSU hatchet hand thing.