This is How Greg Cooks.
Today he was making 20 gallons of catfish jambalaya for some of his upcoming trips, and asked if I'd like to help. First we went to the produce market. He really didn't need my help since Gator was with us.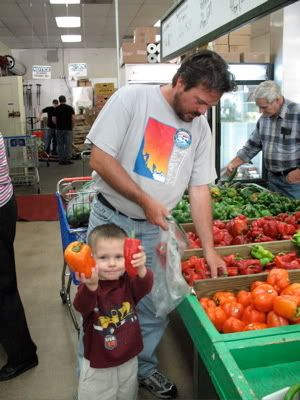 Next stop Publix, for the catfish. Greg handed them to Gator telling him, "Here you go, you always wanted pet fish." So Gator held them on his lap telling everyone we passed that they were his pet fish and he was taking them home to eat.
(Greg put the champagne in the picture.)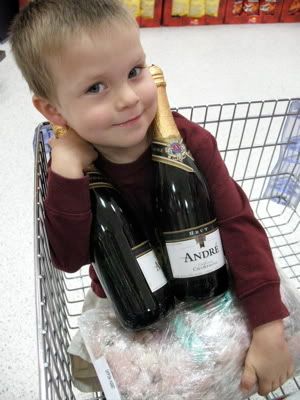 This is how you cook 20 gallons of jambalaya.
After lots of chopping, Mmmmmmm.
Gator kept busy picking and eating oranges, waiting for his pet fish to finish cooking.