No, I Didn't Fall Off the Face of the Earth.
Darla just phoned me from TN to make sure I was ok, how sweet is she? Thanks, friend.
I haven't been blogging because Sarah has been here since Tuesday, and we have been trying to squeeze as much into our short time together as possible. She arrived exhausted and emotionally spent after Ellies memorial service so I fed her some dinner and gave her a glass of wine. After we ate she sat down while Brewier and cleaned up the kitchen. This is how I found her: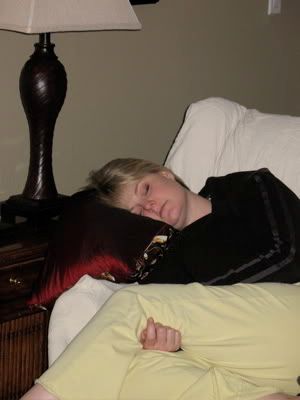 I used my flash for this picture and the poor girl never even moved. At 8pm we convinced her to go to bed, and she slept for 12 hours.
She brought me flowers from the memorial service. aren't they beautiful!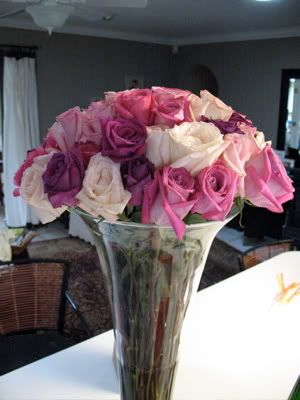 We had tea and cinnamon toast for breakfast then went to our favorite place to talk.
Look Jane! Theres even enough room for you to join us!
Meg took this piture. She's really tall.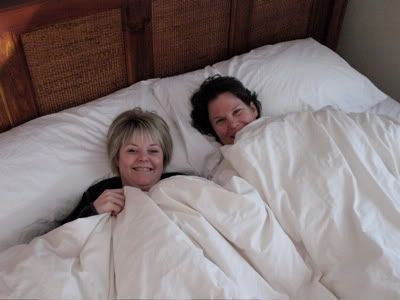 At 11am we realized we neeeded to get out of bed if we were going to get anything done, and by 12:30 we were down at Lake Eola happily munching on our summer rolls.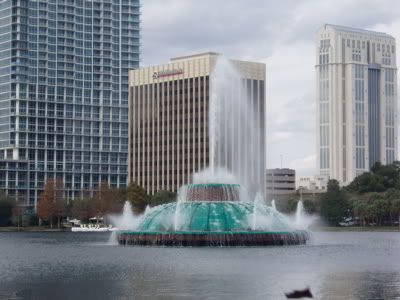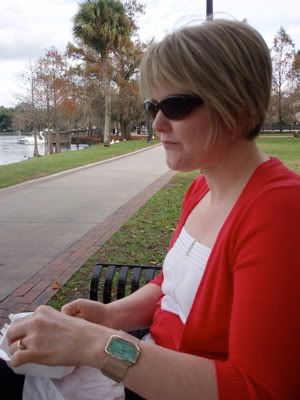 After that we headed off for some serious shoe shopping. Try as we might, our efforts were in vain, so we tried on clothes instead.
What do you think of this funky animal print top that makes me look 20 pounds heavier? The straps that you can't see were really cool and looked like leather belts.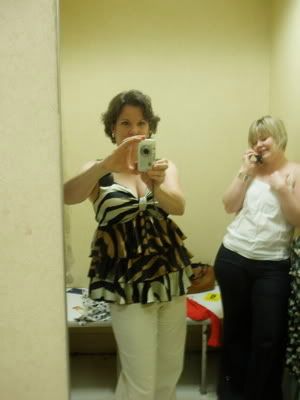 We walked Park Ave and picked up supplies for our traditional Sarah and Tricia dinner.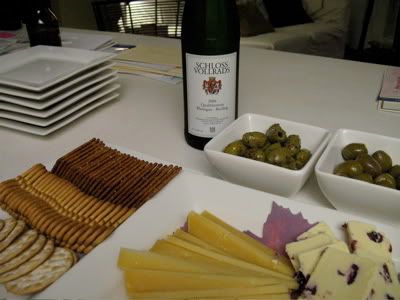 John and Ethan brought their pj's and joined us for our feast.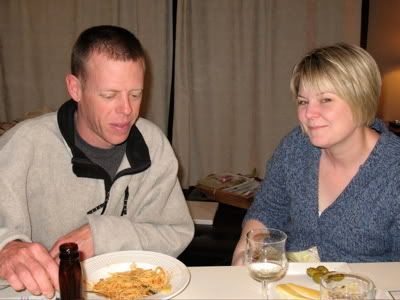 Ethan winking and telling us he was going to keep his eyes like this forever.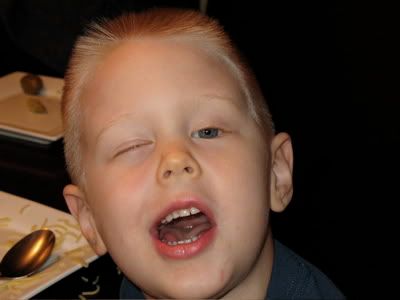 This morning Brewier cooked us a late breakfast of eggs and bacon. Because after a dinner of cheese and choclate, what else would you eat?