Is This Really My House?
Because the Christmas decorations are still up, (though I have been wandering around the house, tissue in hand because of my cold, gathering bits and pieces of Christmas decor and putting it under the tree,) and I haven't cleaned my house since before Christmas. But I do have cute hair.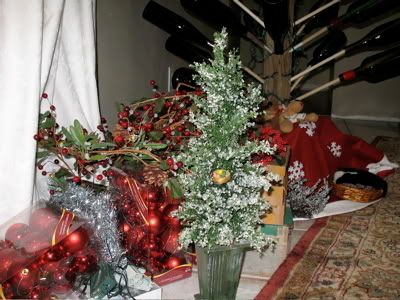 Remember my purchase from the Winter PArk Art Festival last year?
Well I got my Mary Engelbreits Home Companion and there is a feature on the art festival as well as a
picture
of another one of Jim Mullans bird sculptures. (pg 38)