Happy Birthday Brewier...a Day Late.
Yesterday was Brewiers birthday and when asked what he would like as a present he had only one desire. To spend it in Tampa with Addison. Well you don't have to twist my arm, so at 6:30 am (!) we were on are way, arriving just after 8am. Addison woke up shortly after we arrived, and was so excited to see her, "Popsy," she didn't want to nurse, but wanted instead to snuggle and play with Brewier. Hunger won out an hour later, so Brewier thought that while she was nursing he would go to another room and get on the computer. Addison must have seen him out of the corner of her eye, because she pulled away from Jessica and started fussing. She didn't want Brewier to leave!. She did this all day, whenever he would walk away from her. I'm more than a little jealous. She's not a terribly cuddly, unless Brewier is holding her, then she snuggles and gives him kisses. She's walking now, and loved climbing back and forth over her Popsy.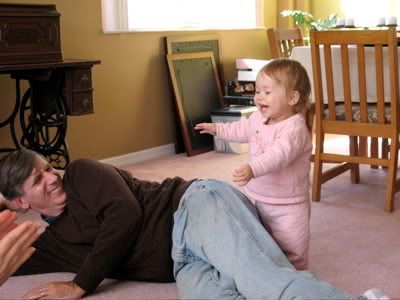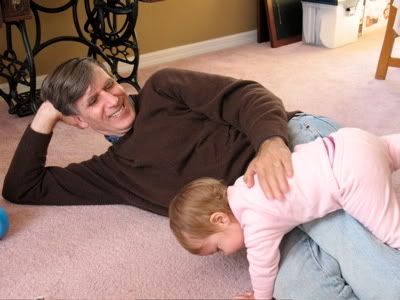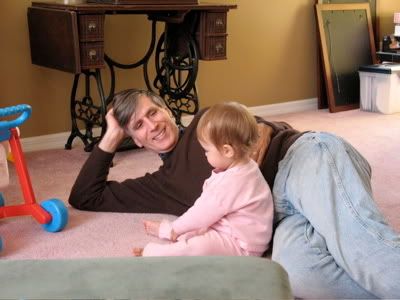 Jessica and I took advantage of Popsy, the baby sitter, and went shopping at Target and getting coffee at Starbucks. Twice.