Christmas!
Christmas eve started out with a phone call from my Mom, telling me that my brother Roger was in the emergency room. He was doing finishing work on the addition he has built onto his home and did a partial amputation of his thumb, with a table saw.
He sent me a picture of his gory thumb, but I won't share that. Instead I share photos from our Christmas festivities.
Brewier and my fabulous doctor, Joya Schoen, who brought me back from the brink of death.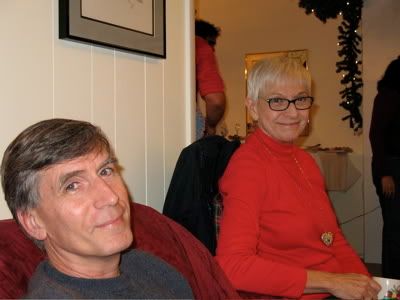 Megan the elf.
Look at my presents!
Addison opening her present form Meg.
Jessica and Ray.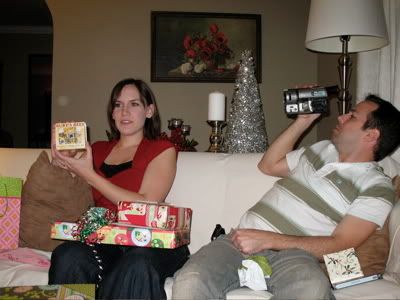 Megan and Matthew