My Fingers Look Like Raisins...
And I had a wine label stuck to the back of my leg for an entire day before I realized it.
I have been soaking wine bottles in rubbermaid tubs full of water and
peeling
scraping the labels off with a razor blade. I really dislike heat set labels. All of my kitchen counters are covered with wine bottles, and doesn't my dishwasher make a great drying rack?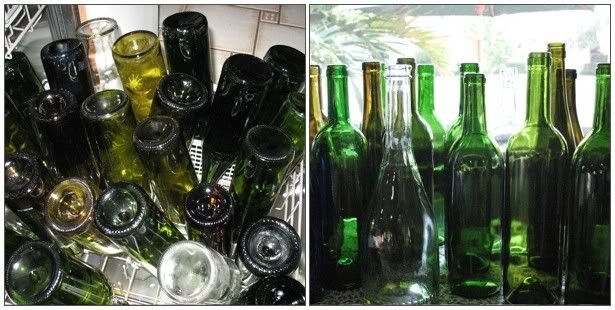 Hope
had this on her blog and I though it needed to be shared.
"From the mouths of children...here is a phone coversation between a morning show host at a Christian radio station and a young cowboy. You might need a tissue for this one, too."
"