But It Was Such a Busy Day!
Thats why I was too tired, (alright, lazy,) to post. But I have a funny story to tell you about Eva and Renee, I even had them reenact it so I could photograph them.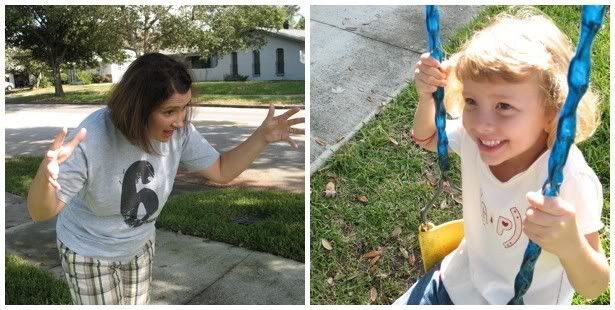 Renee was in the pool, getting a little upset and frustrated with Eva. She was standing over Eva like this, talikng to her and wearing her angry mommy face. Renee told me Eva suddenly looked terrified and started crying, so she asked her what was wrong. Eva replied, "You scared me....you look like a dinosaur!" Hahaha! Can you see it? Renee in the tyrannosaurus pose? Yeah I know, Eva looks happy. She kept laughing at Renee trying to look mean.
I spent a good part of the day visiting with Renee and her sweet girls. She made us mochas and we sat in the front yard, Eva swinging, Livi, taking pictures, and Sara, eating a breakfast of a bottle of Starbucks and a Hershey bar....ah, I remember when I was young and could do things like that. We got subs for lunch then moved to the backyard where Renee trimmed my ever greying hair. Yeah, it was a hectic day.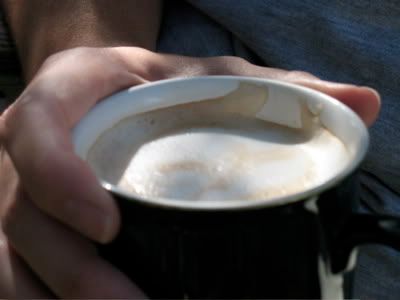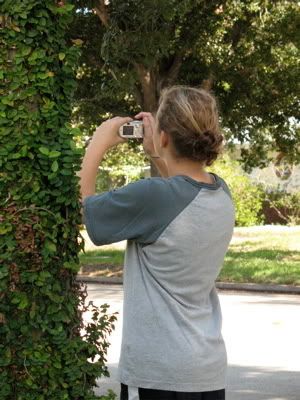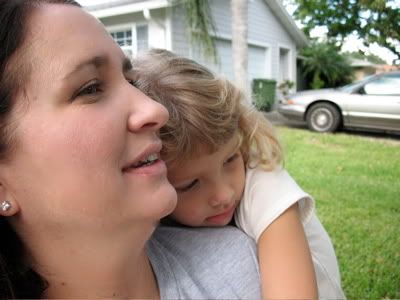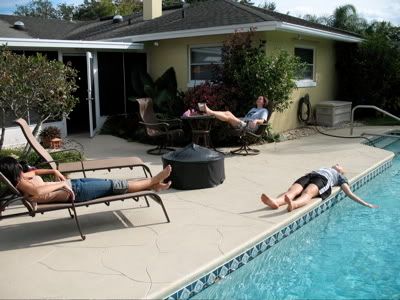 This is not a posed shot, which is why I had to take a picture.