Who Gets Roses Twice in One Week?
ME! Thats who! I love fresh flowers, but don't get them very often, so imagine my jumping up and down happiness when these arrived for me today from my brother Kenny and sister in law Stephanie. Aren't they lovely? The funny thing is, I had just been looking at a bouquet very similar to this earlier in the week, thinking how nice it would be on my fall table. Thank you so so much Stephanie and Kenny!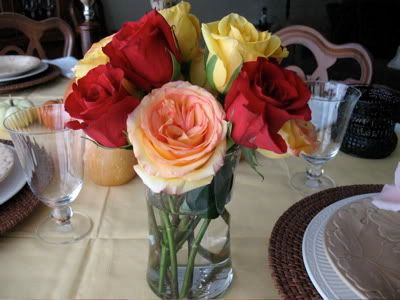 My pretty pink roses are a gift from Vickie. She was visiting yesterday and I was showing her how to make boutonneires and corsages for Coreys wedding, and she gave me a dozon of the pink roses! They look so nice next to my bed. Thank you Vickie!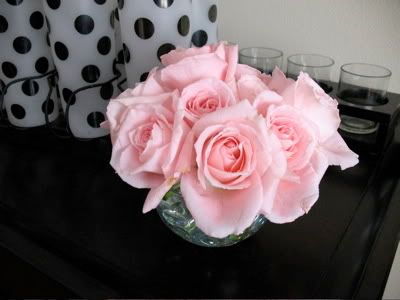 Oh, I forgot to mention earlier that Jessica
made
Addisons outfit. I think she did an amazing job.