Because He Loves Me.
Brewier, (who is filming at Universal today,) just called to tell me he saw the creepy clown. Me: "Tell him I hate him."
My houseguests head back to Texas tomorrow. I told Terri she needs to vacation by herself. We've been so busy with the kids here, the two of us haven't had any time alone to visit.
Terri and I 1996...she still looks the same. So not fair.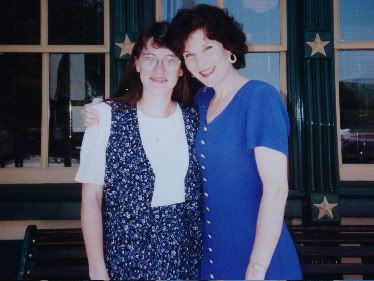 Terri and I today:
Nope, no picture. With 6 kids, who has time for pictures!