I Love This Little Guy.
Ethan had been asking to come to my house for a while now, so last night he and John were here for dinner. It came as a shock to realize it had been over a year since he'd been here! A huge difference from when he and Sarah would be here almost weekly, (usually spending the night.) I think he enjoyed his visit here, as he kept asking me over dinner, "Is this my other home?"
After diner we watched a video of John skydiving, he just recieved his certification this week. Johns a natural at it and I think Ethan is following in his daddys footsteps. He was laying on the floor as we watched the video, and would show us his form for the dives : )
I was trying to take candid pictures of Ethan, but he caught me and started posing.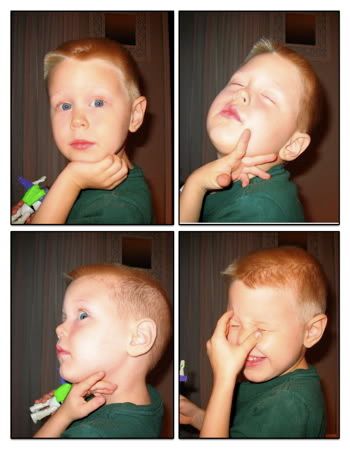 This ones for you Sarah.