Peeking Over My Neighbors Fences
I have pool envy. This is peeking into my neighbors yard, who lives behind me. He never swims in his pool and has told me he wishes he didn't have one. Blasphemy!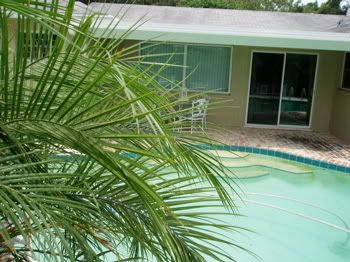 This is my next door neighbor who built her pool two years ago. She and her son and extended family use the pool alot. Usually around 11pm, mocking me as I try to sleep.