Snap Crackle Pop!
Brewier and I were just standing in the kitchen talking when a bolt of lightning hit behind our house. Not so unusual, this is FLorida. What was unusaul and somewhat disturbing is the crackling, frying noise that heard going on in his office. Everything seems to be working okay.....but you know our luck with electronics. Don't even ask me about the funny noise my new computer makes every time I open it.
I don't have photoshop, but I have an "enhance" tool on iphoto! Look at what this magic tool can do in five seconds:
Plain old me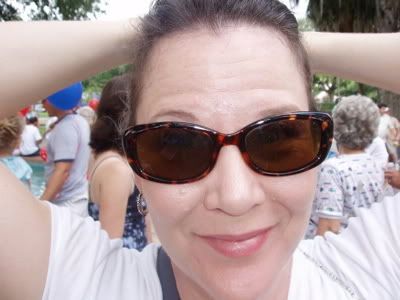 Enhanced me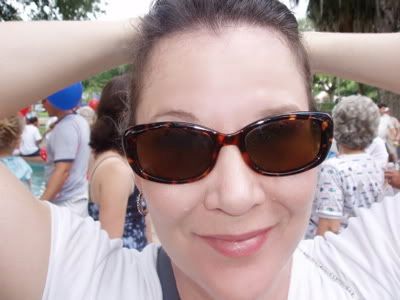 I may never post an actual picture of myself again!