The Perfect Fourth.
Its was filled with family, friends, and of course food. We started the day by going to Central Park for the annual picnicc, where everything is free. Hotdogs, watermelon, drinks, chip, games and music. We've been doing this every year since Jessica and Megan were little. Last year it was just Brewier and I at home so we were going to skip going, but it just felt wrong so we went...just us two. This year we all went, even Addison, and we bumped into alot of friends while there. Then in the evening we had the Tuggles and Sherwoods over for dinner.....Jessica and I even managed to squeeze in a trip to Starbucks and Target before everyone arrived,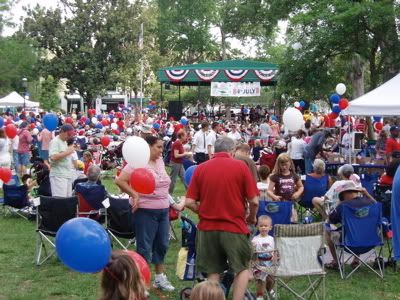 Talking to the Nix family.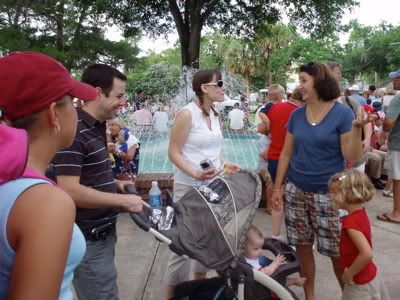 Hello Trent and Allison!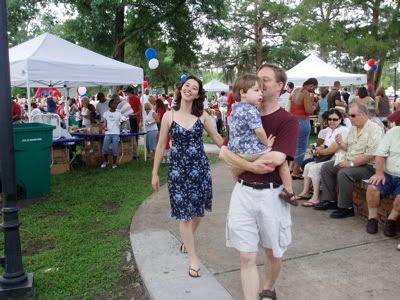 Jessica Addison and Ray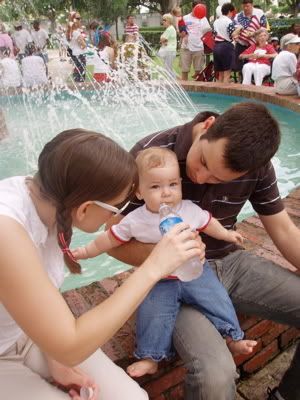 I'm always having to hide from the paparazzi.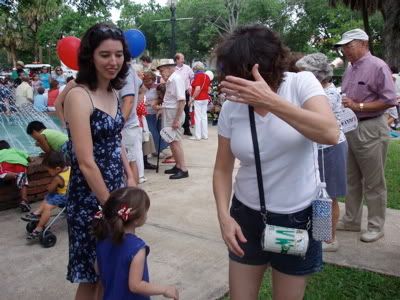 Brewier doing a little impromptu modeling while we shopped at Ann Taylor. The manager wasn't to happy about that, but lots of people stopped to stare at him : )