Happy Birthday Megan!
Shes celebrating being 22! She and Matthew are in Tampa enjpying the day at Busch Gardens, where I'm sure they will enjoy the free beer; )
In other happy news, my SIL
Stephanie,
is getting baptized this evening! I wish I could be there to give her a big hug.
Its pretty quiet around here, not much to blog about, because I know you don't want to hear about my computer acting up again..
Here is Meg in her birthday clothes. I found the skirt at a thrift store and she kept wanting to wear it. Now she knows why i wouldn't let her. Boy was she surprised to find out it was her birthday present.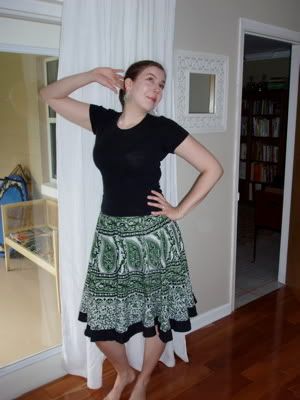 She still likes to spin, and watch her skirt fly around.