I FELL ASLEEP!!!
After a busy day I fell asleep while watching a movie and forgot to post thus ruining my attempt of perfect posting for a year. Maybe I'll try to post twice today. I watched Sam and Gregory, aka Bubba and Gator, yesterday. I had bought kites from the Dollar Tree the day befroe and there was just enough of a breeze to fly them. Sam had his flying pretty good. Gregory mostly pulled his along the ground, refusing any kind of help. They spent part of the morning running naked through the sprinkler and peeing in the backyard, something they consider great fun, and because this is our dry season I didn't mind because every bit of mousture the grass can get helps.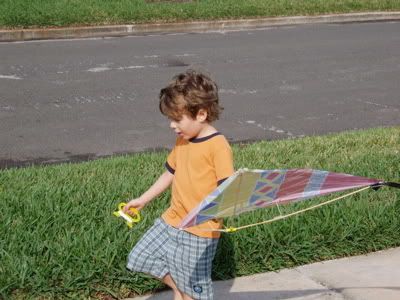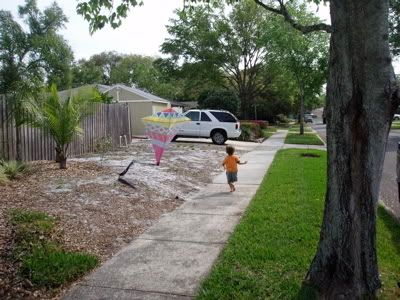 In the evening we went over to the Nix's to celebrate Eva's 4th birthday with cake and ice cream. We arrived and knocked on the door and as it opened I see Eva running toward me as she always does. I kneeled down to receive my customary hug but instead she snatched her present out of my hand with an excited, "For me?!" I laughed so hard! Sarah, Olivia and Eva are the most polite and mannerly girls you will ever meet, and seeing Eva so excited that she forgot to greet us, was just too funny.
As Isabelle said, "You know as adults we've learned to control that and act happy just to see our friends, but on the inside we are all going, "presents!!!" " Yep.
The birthday girl.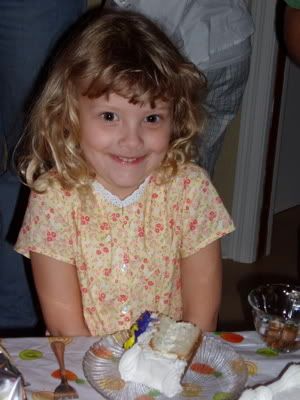 Annie and her giant piece of cake.
Sara the beautiful and diligent dishwasher.