Duh!
So I just paid attention to the fact that the date and day of the week are at the top of every blog post.
Yesterday Brewier, my devoted chauffeur,( whom I call, "Jeeves," while he drives me around town, which used to annoy/freak out, Megan when she was little and have her nearly in tears yelling out, "His name is not Jeeves it's Daddy!", ) took me to the Florida Mall so I could take my MacBook to the Apple store for repair. It was Tuesday, (yep, looked at the top of my blog post!) it was 11am, I figured it would be a breeze getting in for an appointment. Not so my friend. The first available was at 2:30pm, so I made an appointment for today at 11am. We did take advantage of being at the mall and got pizza from the California Pizza Kitchen, "to go" of course. I took a couple of pics while at the mall, the first was a surf shop that had a water feature you can surf on. The girl surfing was totoally awesome.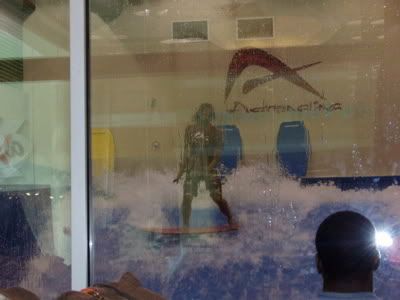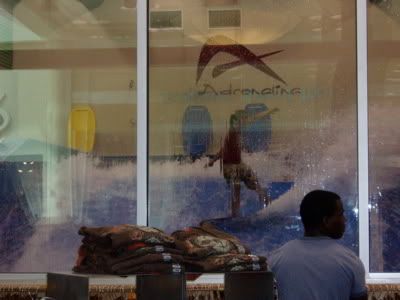 This fragrence dispenser, which I find vile and disturbing, was located near the restraunt. Has anyone else ever seen these?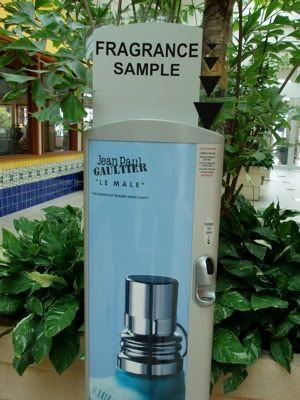 The rest of our day was spent looking for tile. It all starts to look the same after a while, so I came home and thought about how I wanted it to look and we are going back out today to find what we need.