Button Flowers and Yucky Squash.
Livi came over for a craft day and we decided to make button flowers. We spent five! hours making them. All that wire twisting does take a toll on ones fingers and our fingers are a bit bruised and sore....but its so worth it. Livi learned how addictive making the flowers is, because despite the pain she would keep making, "one last flower."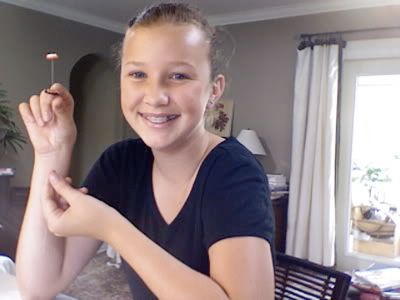 We took a short lunch break to eat spanokopita from Costco and a frozen winter squash thing from Whole Foods. I took a bite of the squash and thought I was going to gag. It tasted fine but the texture was like velvet mush, in a really bad way. I watched as Livi took a bite and couldn't keep from laughing because her opinion of it mirrored mine. This is what we thought of the squash: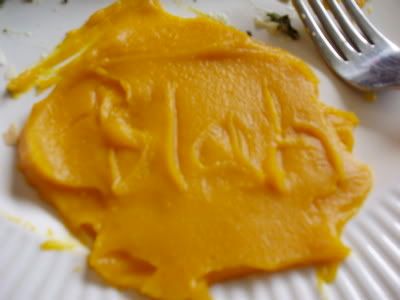 After lunch we worked on more flowers while watching, "Tuck Everlasting," Then decided to take a walk and give our fingers a rest. Livi is a very interesting walking partner because she knows the names of all the plants, birds, and every other kind of wildlife along the way, as well as facts and statistics about them. Gotta love homeschoolers.