Breakfast with Vickie.
Vickie had an errand to run in Lake Mary this morning, so I went along for the ride to visit and have breakfast at Panara. I got to here more about her big truck adventures. I never want to drive an 18 wheeler. 'nough said. Panara has outdoor seating and the tables have designs cut out of the top, I'm assuming for water drainage , and while eating I noticed how the sun through the table made patterns on my legs. I thought it looked pretty cool.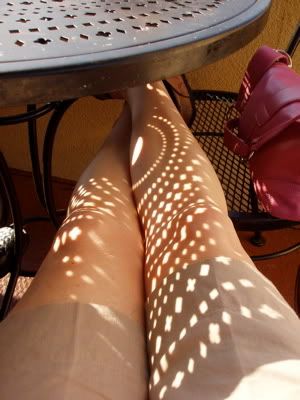 As we were driving home we saw a huge smoke cloud in the distance and the closer we got to Vickies house the bigger the cloud got.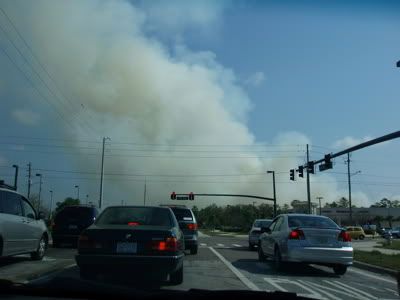 Hmmm....this deserved investigation. So off we went in search of fire. We ended up going back a little road next to the Econ river.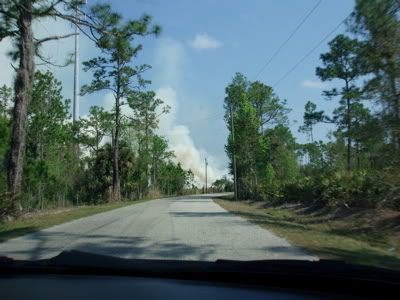 We found a field on fire! I'm not sure if it was a controlled burn or not, but it looked like there were a couple of guys keeping an eye on it. This is our dry season, so I don't think a permit would be issued for a burn , but this is Florida. Ya'll watch the news, so you know what I mean. I was just glad the smoke was blowing away from us. The funny thing was several other cars were pulled off to the side of the road doing the same thing we were.