Everybody Belly Dance!
Roger, along with Greg, Mellisa and the boys, were over for a visit last night. The guys were all in the kitchen talking, while Melissa nd I visited and kept Sam and Gregory corralled. Gregory came across my belly dancing book and dvd and asked if we could watch it. Sure, why not. Maybe Melissa and I could get a little exersise in. The dvd hadn't been in more than a minute when the guys appeared trance like and settled into the sofa to watch the TV.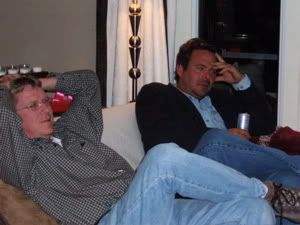 Who knew the sound of finger cymbals could get their attention like no amount of shouting or beckoning ever could.
Melissa and I tried to follow the moves...not that anyone in the room noticed, but Gregory decided that to properly bellydance. he really needed to be appropriately attired: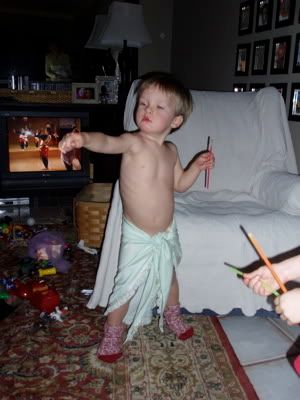 The boy does like to dress up you know.