I Must Be the Only Person Online.
There is nothing on tv, (ok, so I'm watching Prancer,) and after being out all day I don't really feel like doing anything except sitting. I'm going through all my bookmarked blogs only to discover nobody is updating.
Right now it is
POURING
rain. Its supposed to be like this until Tuesday....how unfortunate that all the tourists are going to miss the beautiful weather we had yesterday....
Yesterday: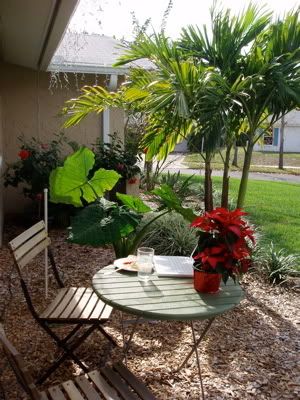 In the afternoon Brewier and I went to the beach. The water was really choppy and the shoreline was littered with blue jelly fish. Some were really big, others looked like gummy worms, many were still alive making it precarious to wade along the waters edge because everytime a wave came in there was the chance of a jelly fish washing back out to sea, (and washing into our legs.) But Brewier and I live life on the edge so a wading we went.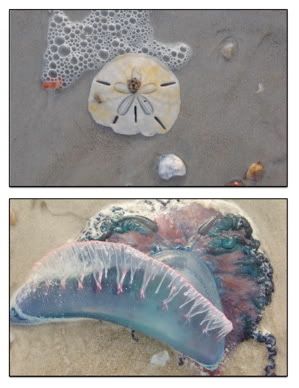 We ate dinner outdoors at "The Garlic." They have a really inviting patio area with a huge fire place, palm trees and lots of twinkling lights. It was a beautiful evening and so nice to sit and relax with Brewier. At the end of the meal when I thought the waitress was bringing the check, she was actually bringing me a piece af tiramisu with a birthday candle and the piano player started singing happy birthday to me. Brewier is so sneaky!