Butter Porn and a Near Death Experience.
Am I the only one who had never seen this done with a Land O Lakes package before? Greg did this little craft project when he was over last night. Apparently Kenny had taught it to him when he was little. Being the only girl in the family I was never part of the 3 amigos brother club.
Unaltered butter package: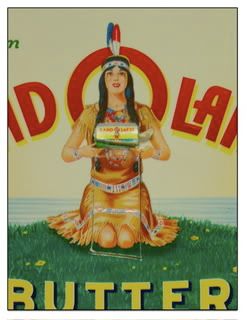 Hmmmm, what is under her butter?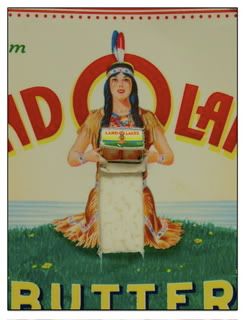 Oh my! Didn't those used to be her knees?
In my unplanned attempted suicide, I was at Sallys looking for hair color because I have noticed recently a silvery tint appearing on my head. Well because I didn't want any thing to perfumed I thought it would be a good idea to have a little sniff of the stuff. BAD IDEA! I unscrewed the cap and brought it to my nose. It felt like I was breathing in fire, and now my sinuses are swollen and drippy and my chest is wheezing. Why did I do it you ask? I have no idea. Maybe along with the grey hair I'm developing that disease where you forget stuff....whats that called again?