Yesterday in Pictures.
First, things I see on my morning walk. The dolphins are carved from an oak tree that was struck by lightning...I love them. Thats Rebecca drinking Starbucks, because walking to a destination is good motivation. The trees and sky were beautiful yesterday. The last photo is a big colony of fungi that I found intriguing.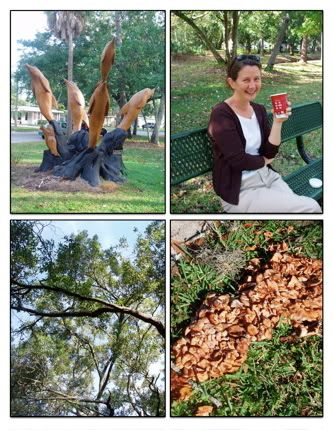 These are the pictures I took of Ellies cozy hospital room. Trust me, it doesn't look anything like this when shes not there.