This is Fall?
Friday Brewier and I; sweat dripping off of us, cleaned out the garage and got stuff together to have a garage sale. The garage looks tons better and we made $130. I'm not sure which pleases me most, the money or the clean garage. Melissa was kind enough to help me load all the unsold items into the back of her van and drive me to the Goodwill donation center. I took a picture of her van thermometer on the way over. I'm really tired of summer. Can someone please send some artic air this way? Despite the heat, Greg and Sam were as sweet as ever.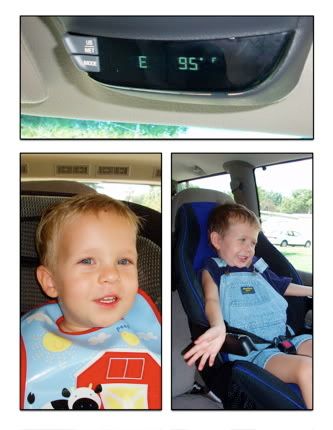 Also sweet and chatty as ever was Ellie, when we went over to visit Friday night. She has lost quite a bit of her hair, but now has a nice collection of hats to wear. It was fun, just us four girls hanging out and watching, "What Not to Wear." Ellie goes back into the hospital tonight for the next round of chemo so please keep her in your prayers.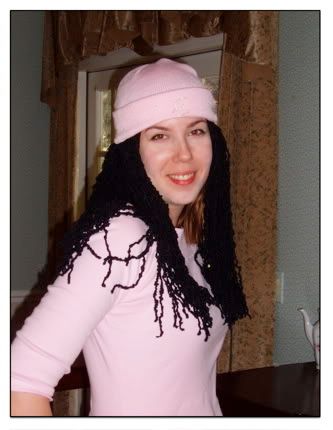 Meg wearing the hat Kim made for Ellie. Thats dreadlock like yarn attached to it!