50 Degrees.
Thats how much cooler it is outside. In one weeks time we broke the record high and the record low. Very weird, but I'm loving the cold weather. To celebrate the approach of the cold front I made beef stew and apple pie for dinner last night. Yes. we
ate it outside but at 78 degrees it was still 20 degrees cooler than the day before. And because great minds think alike, Jessica made the same thing for dinner.Yep, thats my big news...how sad that my big topic of converstion is the weather.
Sunday Brewier and I went downtown and Park Ave was closed for a classic car show. I think I discovered my next car: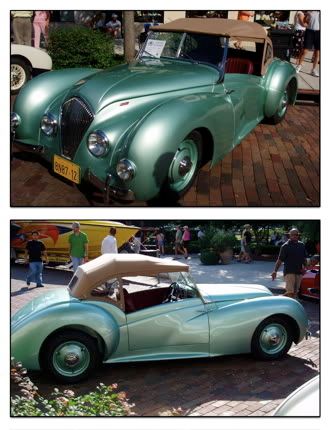 I was excited to see this De Lorean, I used to see it at the grocery store all the time. Unfortunately the flux capacitor was missing.