Its Tuesday Already??
Jessica drove over Friday and spent the weekend with us. We had lots of fun together, shopping, drinking coffee and working on baby announcements. In the evenings while we watched television I would sit with my hands on Jessicas belly and play with the baby. Her little rear pokes out on the right side of Jessicas tummy and I would push on it to get her to roll around. Jessica was very indulgent of me. I'm so excited for December to get here so I can meet my grandaughter!
Look how cute Jessica is: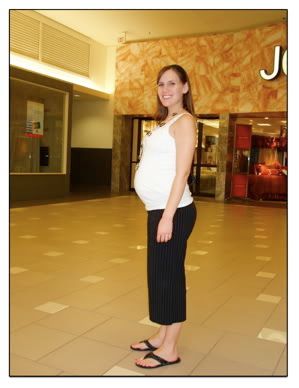 Friday evening Kim and Roger and the kids stopped by, as well as Renee, David, Sara and Eva. I love having a house full of people. If you're ever in the neighborhood, stop by!