There was a Storm?
No, not really. It was overcast and drizzly, but Megan and I enjoyed our poptarts anyway.
This picture is from my trip to St Augustine.( the oldest city in the nation.) It is the oldest schoolhouse in the U.S. It has this mannequin woman at the top who is supposed to be a teacher, and as you walk by she yells things out , (well. a recorded tape does,) like, "Get in here now!" "You're going to be late to class!" It creeps me out. I think its that whole aversion to clowns and puppets thing.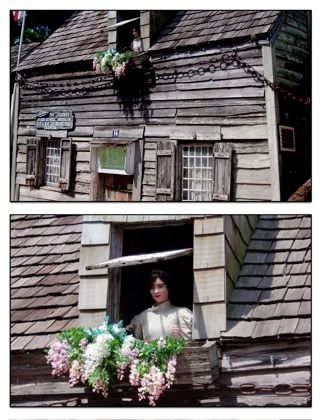 For a more current school, there is Capella University. Founded in 1993, it is an on line accredited University offering degree programs in business, information technology, education, human services, and psychology, and bachelor's degree programs in business and information technology. They currently serve 16,000 students from all 50 states and 63 countries and is a national leader in online education. Just think Jessica, you could have earned your
marketing degree
there.