When I'm Bored...
I doodle,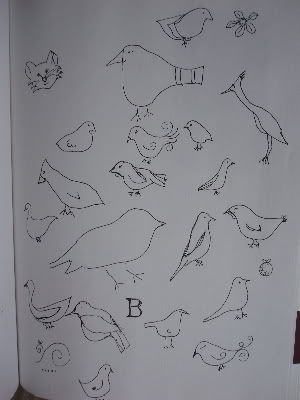 or tear up magazines to collage,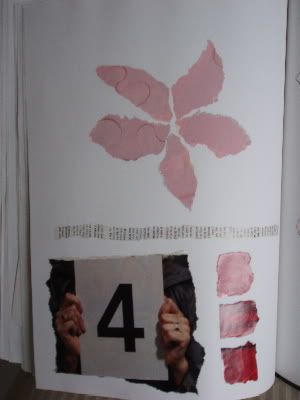 I also tear up photos and rip labels off wine bottles,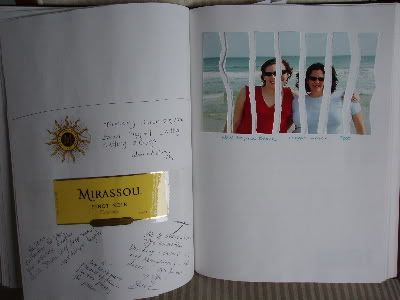 But you know its really sad when i catalog my nail polish,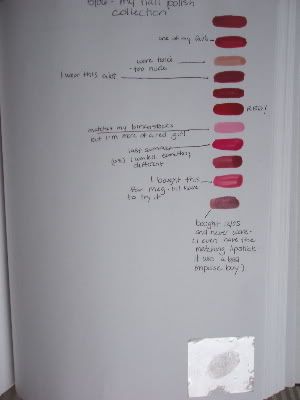 .
I'm not good at formal journaling or diary keeping, so this is what the pages of my journal are filled with, I do have a few written entries, but nothing is in order, I just open a page and write or doodle. Random, or disturbing, hmmmm.....