Somebody's Turning 21
I've been making plans to celebrate
Megans
birthday on Tuesday. I was going to surprise her, but when I started dremeling through seashells she got curious as to what I was doing. So this is her birthday banner: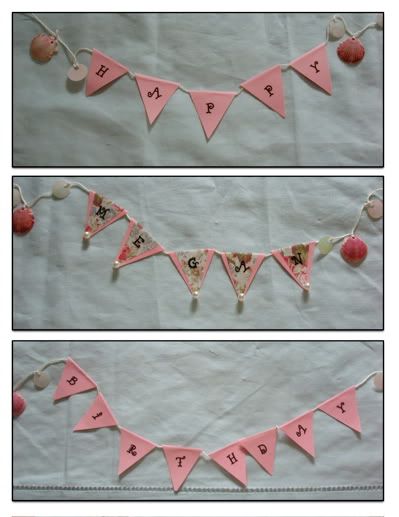 More surprises to be revealed later.
Brewier pulled a muscle in his back this morning, then drove to Tampa for a call back. By the time he got home he was in alot of pain and unable to walk, sit or move. And while this is a terrible thing Megan and I have laughed unil we were crying. He was on the floor in a fetal position trying to get up, and it
was
funny. Besides, he always laughs at us when we get hurt. Tuesday he has an audition in St Pete so I hope he's doing better by then. Advil hasn'tt helped, so I gave him a remedy and made him a double margarita. Brewier only weighs 160, so even if the drink doesn't relax the muscles, it will make him
pass out
go to sleep.
So now that Meg is 21, its important for her to get her own
automobile insurance.
With CarInsurance.com it is easy to buy your auto insurance online, in some states you could complete the process and have your proof of insurance in 15 minutes! NORWICH Union even has Short Term Car Insurance to offer cover that caters for so-called lifestyle needs. It is temporary comprehensive cover, allowing users to choose insurance for up to 28 days!