Some Good Things.
Sarah came back from her class reunion in Panama Tuesday night, and came to visit me Wednesday morning even before unpacking...we really missed her! She and the kids ended up spending the night, and the weather was so unlike Florida, that we sat outside all evening. We played with "Photobooth," on my new computer and laughed hysterically.....pictures to come.
Another good thing, I won the Tuesday giveaway that
Maize
has everyweek.
She designs and makes the cutest silver pieces.
This is the Tuesday giveaway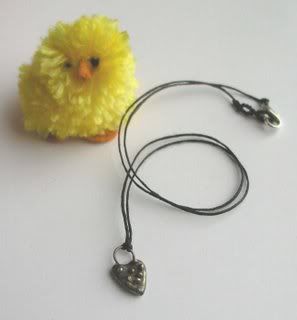 Last month for
her
birthday, she sent me this cute cupckae tag and a U2 cd. Yes, Maize rocks.