Cooking withthe Boys.
Yesterday morning I watched Sam and Gregory. I had planned to keep them entertained in the little blowup pool I bought, but lawn boy was here taking care of the grass, so we had to stay inside. Plan B. Give them pots filled with dried beans and rice, whisks, spoons salt and pepper. They were having so much fun that I was able to cook us lunch!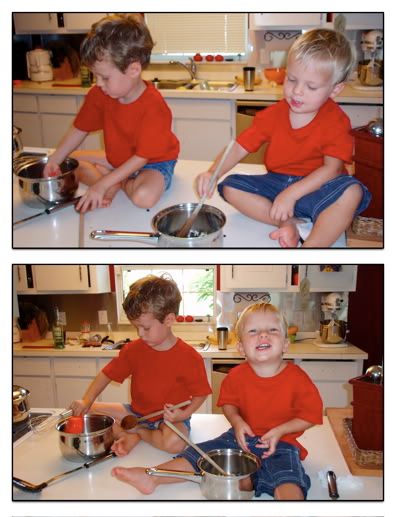 I've also been making pillows for on the porch. The pink pillow used to be a favorite dress, and the striped pillows are made from napkins on clearence at Anthropologie.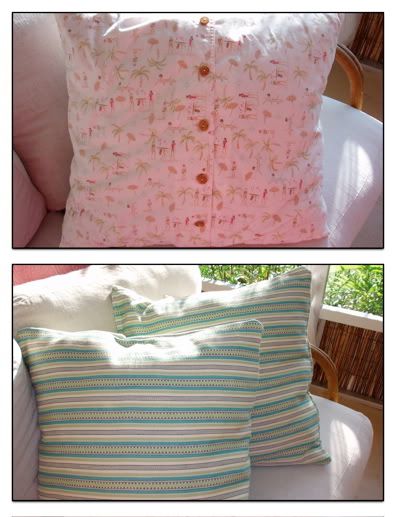 Did you know that 70-80% of prospective web customers use search engines or search directories to find relevant content, search engine marketing is the most widely used method of attracting visitors to a website? Thats why competition is so fierce at the top of the search engines. USWeb's
search engine marketing agency
is designed to get your site noticed when potential buyers are looking for the products and services you have to offer. This is achieved by creating content around specific categories of information that enable you to target a large number of keywords, cool, huh?