Party, Party, Party.
Saturday was party day, the first being Sam's 4th birthday party...pirate themed. I so would have worn a pirate outfit had I known the adults were dressing as well as the kids. I wish I had a picture of the birthday boy, but he was in full pirate mode and moving too fast to capture.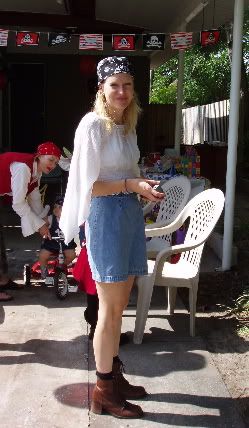 Pirate mom Melissa...how cute is she?!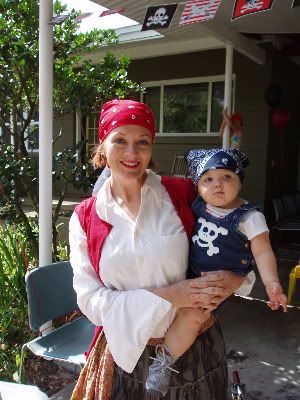 Pirate's Christine and Delany.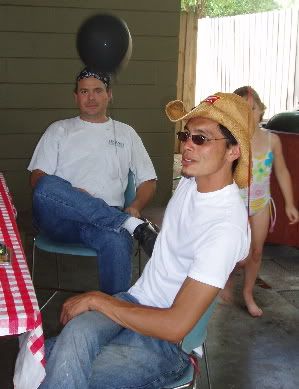 Daddy Greg and his Chinese bubba pirate friend, Quak.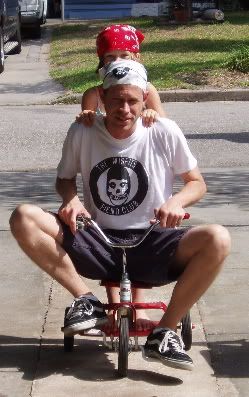 Pirate Chris giving his daughter a ride...(Chris is well over 6 feet tall.)
After all the pirate festivities I came home to prepare for the party I was having in the evening, and Brewier went off on auditions. He was gone for quite awhile, but that can happen with open casting calls. In reality what took him so long was that after auditions he went to Pottery Barn to buy me this umbrella that I fell in love with last week! He surprised me by setting it up after he got home.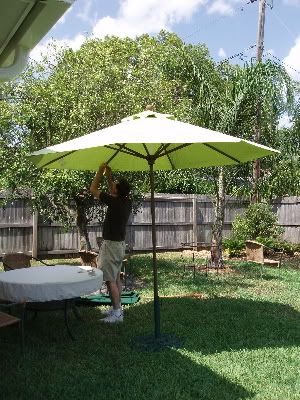 The girls all arrived at 6:30, Breiwer grilled steak for our fajitas and our Mexican fiesta began. It was a gorgeous night and we sat outside until 10;30, talking and laughing, the funniest person being Kim..... who doesn't drink alcohol. I have no idea why she is holding her napkin up in the picture