I Feel So Loved.
Mothers Day. Its a Halmark generated holiday invented to make them money, and I'd rather have a handmade card, but still..... Megan, (my penniless daughter,) asked me what I wanted for mothers day. "just write me a poem," I said. Megan is a gifted writer and has written songs and poems filling several journals. This is what I recieved at 9pm last night.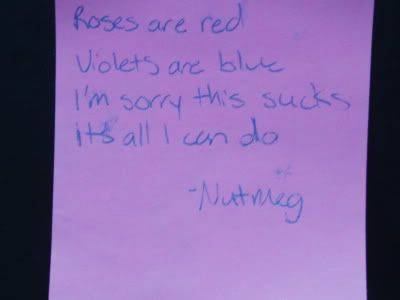 Because nothing says love like a scribbled pink post it note. I did get one card for mothers day. from my
friend
Renee. Brewier got me an outdoor shower for mothers day...I've always wanted one. He also made me fillet mignon for dinner..yummy, and did lots of yard work....he really is a pod person now.
Saturday Mark Dar and Keith came over with Little Siagon takeout to celebrate Keiths birthday, with cheescake from the cheesecake factory for dessert. I love food.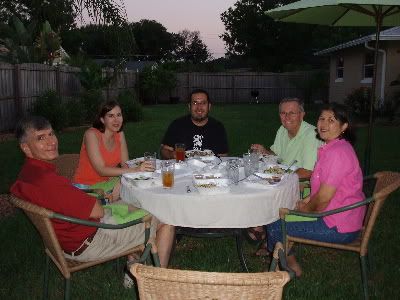 Keith is taking Meg to NYC for her 21st Birthday in June. They talked about going to Hawaii along with some of Keiths co-workers, but NYC won out.