Because you should enjoy being unemployed.
This is my theory and today I sucked Brewier into my delusional world. Enough sitting at the computer job searching, lets go to the beach. We decided to go to Satellite Beach and eat breakfast at The Blueberry Muffin restraunt, but it was full of white haired women who had bathed in their favorite Walmart scents. Bleh. We left and stopped at McDonalds and took our breakfast on to the beach to eat and then went on to our favorite beach at Patrick Airforce Base. Its never busy and all the Airforce planes fly really close to you as they land. Cool. There were alot of gulls on the beach and one of my favorite things to do to these unsuspecting birds is to run up to them and make them fly around, it took awile but Brewier finally joined me in my fun, he even flapped his arms as he ran, which really stirred up the birds.....saddley I have no picture of him doing this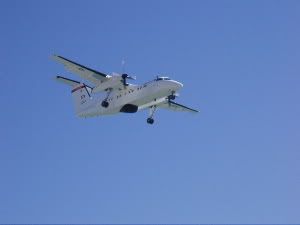 Cool things we found along the water: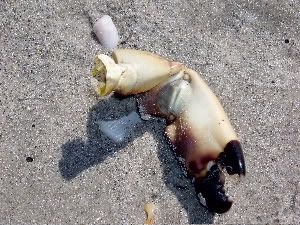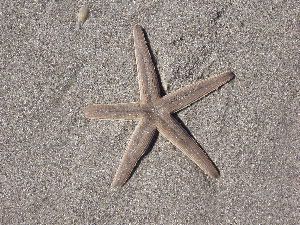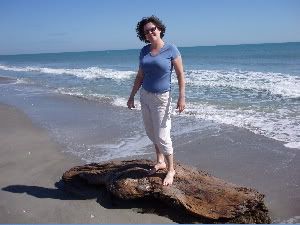 No. not me, a big piece of drift wood.
We also found a really unusual sea thing that I'll post a picture of tomorrow. It looks like something that belongs in Trent and Allisons salt water aquarium.
Around noon I started to get sunburned so we headed back home to eat lunch, which consisted of coconut cheescake from the Cheescake Factory....see, I knew I could get Brewier to play my game.