Toys...Why Bother?
Next to the pantry, my bathroom is the favorite hang out for Sam and Gregory. They especially enjoy standing in the shower stall....I don't get it. Last time I watched them Sam discovered the "hair basket;" combs brushes, blower dryer and light sabers.
Oh no, these are not hair curling tools from 20 years ago, but honest to goodness light sabers. Sam was beyond thrilled as he is heavily into the Star Wars era of his life.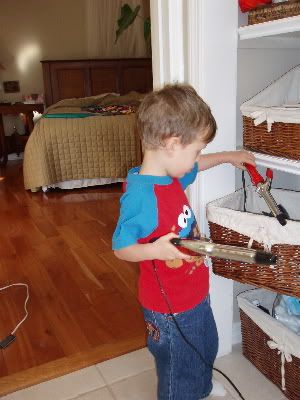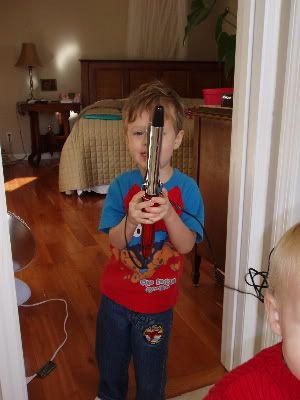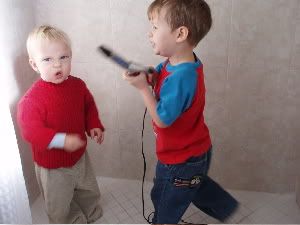 Gregory is more into the big guns. Yes that is a bath brush Sam is using on him.