Today is Our 25th Anniversary!
This is what I woke up to this morning: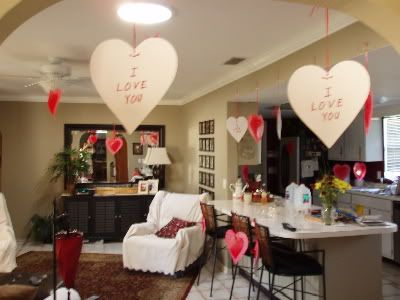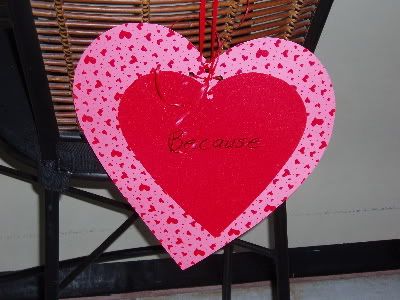 There are 25 hearts hanging from the ceiling, cabinets, lights, doorways and chairs. My husband who says he is not creative, was up untill 3am last night, making them; cutting stringing and hanging them up. Each heart says I love you on one side, then on the other side a solid red heart says, "because" with the reason written on the back, (so actually there are 50 hearts.) As I told Brewier, this is the best present I 've ever recieved.