Garage Sale FInds.
I bought all four of these prints for $10! I'm keeping the red ones, but the lavender prints will probably go to Jessicas house.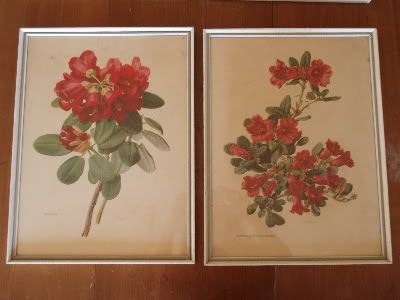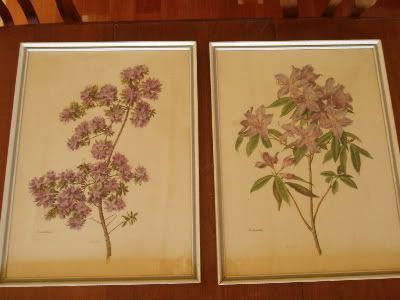 Megan made us a delicious chocolate cake, and Brewier was her sous chef. In this pic she was poring melted choclate into egg yolks and she needed Brewier to beat them together. She turned into Nazi chef as she commanded her father to, "Stir....faster, faster....FASTER!!" Trust me on this one, it was hilarious.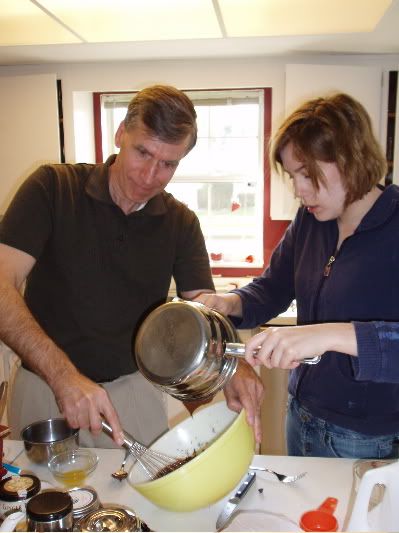 My neighbor started putting in a pool on Friday. I'v very impressed with the pool companys work ethic. They are at her home at 6:45am every morning. and after 2 days work, they already have the rebar down. I'm not so enjoying the fact that all this just outside my bedroom window. Yep 6:45am.