Florida Winter.
Yesterday I went with Melissa and the boys to Deland. And because Deland is not that great a place, after a short stop we drove on to New Smyrna Beach. We had a delicious lunch of fried shrimp and conch fritters, with dolphins swimming by us for entertainment. It was a beautiful winter day. Eat your hearts out yankees.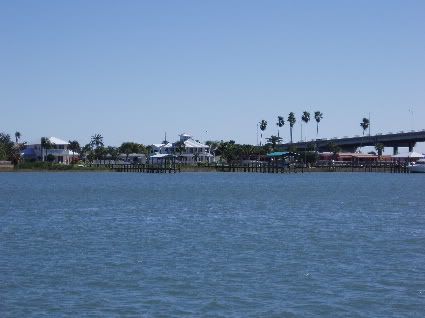 The dolphins were there a second ago!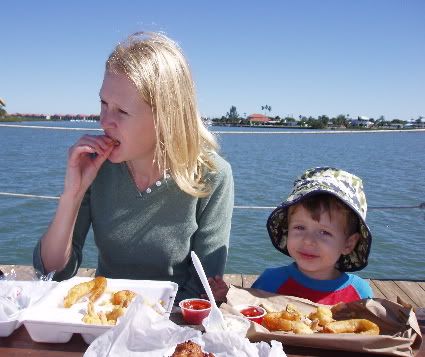 Melissa and Sam.
Today I wasn't feeling so great, I 'm sure it had nothing to do with all that fried food
and
ice cream I ate at the beach, so I rested and made a new handle for my purse. I had just enough blue can tabs so the handle matches the blue in the license plate.