Brothers.
How do you fit a 6'3" 230 pound man into a tiny car?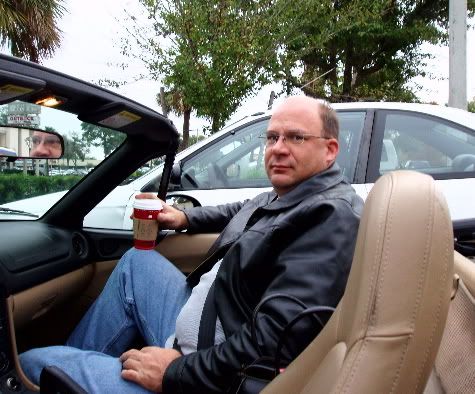 Yes, I made him ride around in my car. You can tell by his face how much he enjoyed it.
Whenever my brothers and I get together, we always take a photo of them holding me up. I tried to warn them I am 40 pounds heavier than the last time we did it. Normally, its a very graceful pose.