Yummy Things.
Monday afternoon was spent making marshmallows, (two different recipes,) and croissants. Yes you
can
make them in your very own kitchen, and no I'm not talking about the kind that pop out of a can. Words can not convey their buttery goodness. Today I am making toll house pie and possibly sweet rolls for in the morning. I'm all about the baking.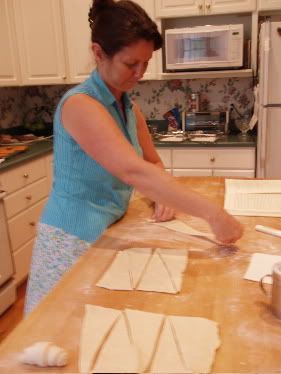 Rebecca showing me the correct way to roll up a croissant. Believe it or nor there is a right and wrong way.
Spreading out the marshmallows.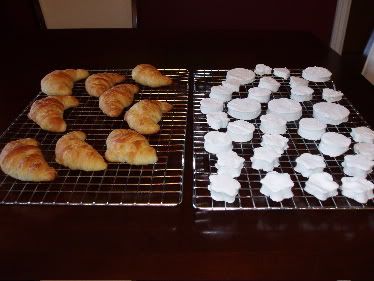 The finished products.