The Weekend.
Lets start with this morning...because I can remember that. I led Brewier astray this morning, getting him to ride bikes with me instead of going to church. We rode over to Greg and Melissa's, but they
were
on their way to church, so we visited for a few minutes then headed for home, but not before stopping a t Panera Bread for breakfast, there by negating any calories burned during the ride. Right now Brewier is outside putting up Christmas lights and I'm drinking way to much (non alcoholic) eggnog.
Thanksgiving was more subdued than normal at the Sherwoods. There were only 20 of us, normally there are at least 50. We did have 11 pies though, because isn't that what Thanksgiving is really about?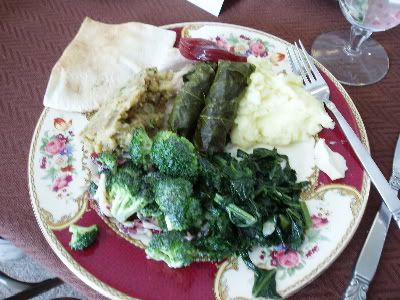 My Thanksgiving dinner. There is a little piece of turkey hiding under the pita bread.
Me and my sweetie.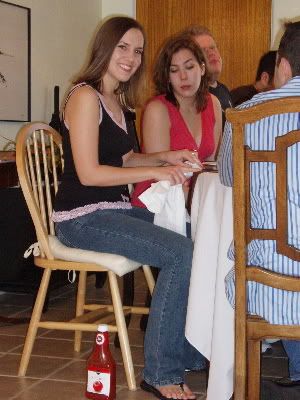 This picture is funny, (to me) for these reasons: the bottle of ketchup hiding by Jessica. Its a Pflug family thing. Jessica is wiping spilled ketchup off the table, while looking very Betty Crockerish. Its a Jessica thing. The way Megan is looking at what Jessica is doing.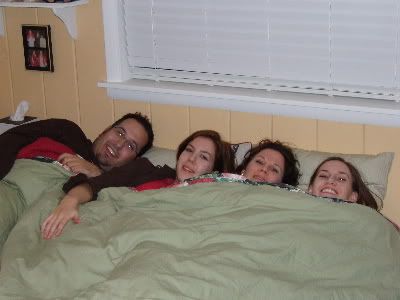 The air conditioning was soooo cold, we all hopped in bed to get warm.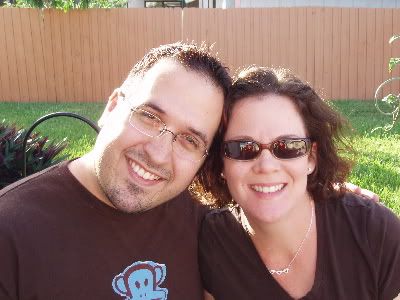 Keith, who really is my son.